Een aanrader,
the Cloth, paper, scissors book
van de hand van Barbara Delaney. Het is samengesteld uit artikelen die eerder in het gelijknamige tijdschrift verschenen zijn en bevat voor ieder wat wils. De beschrijving van de gebruikte technieken is losjes zodat je er gemakkelijk je heel eigen inbreng aan kunt geven, wanneer je het een en ander uit wilt proberen.
Over het algemeen ligt de focus wel op het altered art danwel 3-dimensionale deel van mixed media, dus het betere knutselwerk, waar ik meer van de schilderijen en art journals ben. Daardoor was het voor mij voor een groot deel gewoon lezen, kijken en genieten.
Het richt zich wat meer op de gevorderde kunstenaar, hoewel het absoluut niet hoog drempelig is, en de mooie foto's van alle kunstwerken zijn op zich al een reden om het boek aan te schaffen.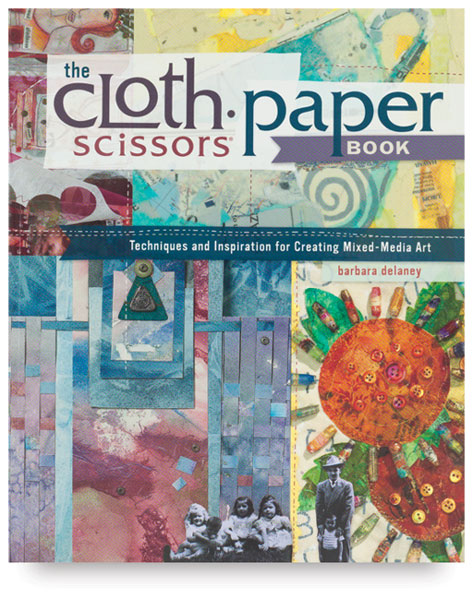 Truly an awesome book on everything mixed media. Not everything is my cup of tea because the main focus is on the 3 dimensional part of mixed media art, but still lots of inspiration and beautiful pictures.
The techniques and step by steps are quite loose and leave lots of room for your own interpretation which I love. I really recommend this book, even if you're already subscribed to the magazine.